History
The first assembly of the Dexter church of Christ was held on Sunday, March 28, 2004 at the Mill Creek Middle School in Dexter. The first ministers of the church were Usenime Akpanudo and Carl Whitelaw as Pulpit Ministers and Ken Martin as Family Life Minister. There were 67 present at the first worship assembly. The first gospel meeting of the church was held on May 14–16, 2004 with Terry Wheeler as Evangelist.
The first elders of the Dexter congregation were recognized June 26, 2005 being Ken Martin, Bob Conn and Godfrey Collins. The first deacons were appointed December 4, 2005 being Bud Janich, Shone Brooks, Keith Roeder and Brian Schad. 
The Dexter church of Christ purchased property on which to build a permanent meeting place at 8700–8800 Jackson Road in January 2007. The property included a single family dwelling to serve as a parsonage. Groundbreaking for the building was held on May 18, 2008 and the first worship assembly in the new building was on Sunday, December 21, 2008.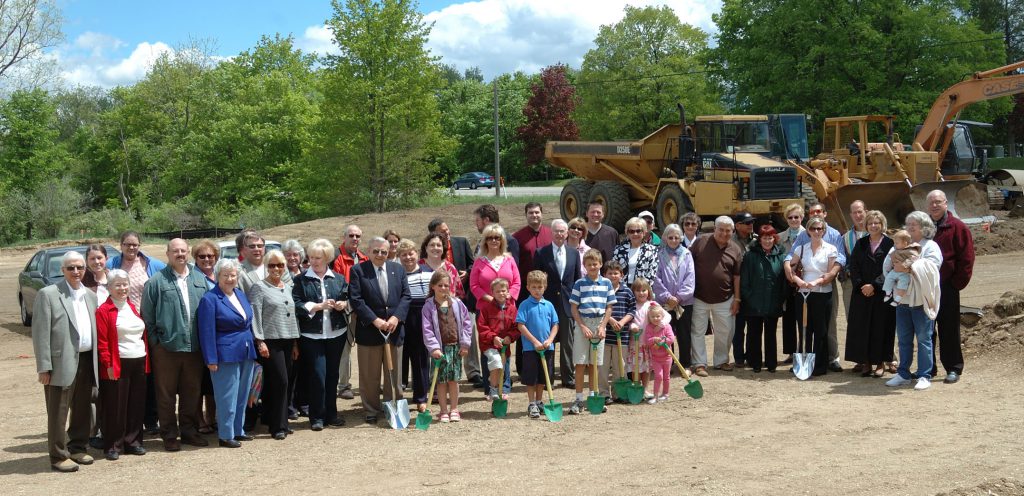 Past and present elders and deacons:
Elders:
Ken Martin, 2005–2011
Bob Conn, 2005–2016
Godfrey Collins, 2005–2017
Shone Brooks, 2009–present
Carl Whitelaw, 2009–2013
Brian Schad, 2012–present
Steve Sewell, 2016–2020
Deacons:
Shone Brooks, 2005–2009
Bud Janich, 2005–2009
Brian Schad, 2005–2012
Keith Roeder, 2005–2021
Randall Richardson, 2010–2013
Jerry White, 2010–2016
Randi Ash, 2012–2015
Lyle Benson, 2012–2016
Brian Stoll, 2012–present
Leadership
In accordance with scripture and under the leadership of God the Father, Jesus Christ, and the Holy Spirit, a group of deacons and elders serve to help meet the needs of the congregation. The congregation is also blessed with the services of a full-time preacher working in conjunction with the deacons and elders. The following members currently serve the congregation in the following roles: 
Brian Stoll, Deacon
Shone Brooks, Elder
Brian Schad, Elder
Fellowship
We invite you to join us for fellowship activities and get to know us. We gather for activities outside of church assemblies for the benefit of all and because members enjoy visiting together. Past activities have included pot luck meals, restaurant outings, game nights, movie nights, picnics, holiday gatherings and camping trips. Please check our calendar for upcoming events and activities.